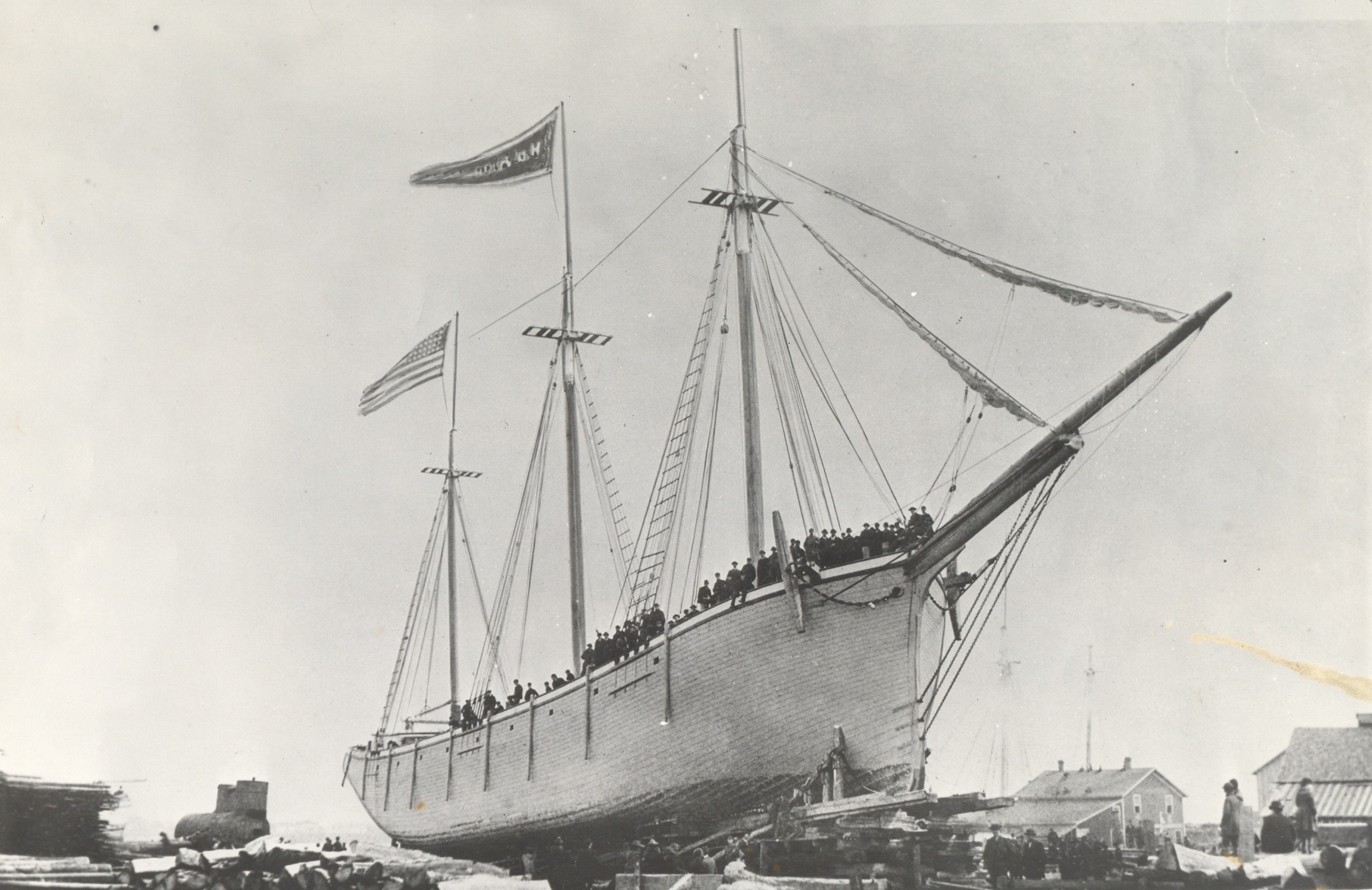 In a previous life/career I was a PADI Scuba Diving Instructor and managed two dive shops (sequentially - in Illinois and then Wisconsin). If you're going to dive in the Midwest, might as well take advantage of something special we have here -- GREAT LAKES SHIPWRECKS! It sort of makes up for the c-c-c-cold water and often bad visibility.
My thanks to the Great Lakes Marine Collection at the Milwaukee Public Library for the historic ship photos.
The Wreck of the Motorship Material Service
The motorship Material Service foundered on July 29, 1936, right off of Chicago. It was news throughout the Great Lakes, and even make the front page of the New York Times. The controversy over the sinking continued long after the bodies were recovered, and was remarkably like the one that would occur four decades later in the case of the Edmund Fitzgerald.
from Telescope, Journal of the Great Lakes Maritime Institute.
---
Wreck of the Miztec
Divers find and document a pristine shipwreck off Whitefish Point in Lake Superior.
from Skin Diver Magazine
---
---
Wreck of the Vienna
The stories of Lake Superior shipwrecks are filled with stories of terrible storms, ice-bound ships, and collisions in the fog. But off Whitefish Point there lies a ship that went down on a fine and clear day.
from Wisconsin Marine Historical Society SOUNDINGS
---
---
A Tale of Two Ships: the Myron and the Miztec
Connected by a tow rope, one sank in Lake Superior in 1919, and the other survived. Only to join her companion on the bottom less than two years later. Today their remains sit on the bottom very close to each other.
---
---
Wreck of the Steamer Myron
In 1919 the freighter Myron was caught in a November storm in Lake Superior. In a very strange twist of events, the Captain who tried to go down with his ship was the only one to survive.
from Diver Magazine
---
---
Wreck of the M.M. Drake
This is s strong tradition of ship crewing helping each other out in times of distress. The M. M. Drake was one ship known for coming to the aid of sinking ships. Unfortunately, her last rescue attempt took the Drake herself to and sandy bottom of Lake Superior,
from Wisconsin Marine Historical Society SOUNDINGS
---
---
The Controversial Sinking of the Material Service
The owners said the ship hit a shoal. But the Board of Inquiry said the Captain was negligent for not covering the hatches, letting water enter and saturate the cargo. A foundering was inevitable.
from Diver Magazine
---
In Search of Excellence in the Dive Shop
Taking the lessions from Thomas Peters and Robert Waterman's bestselling book In Search of Excellenceand putting them to work in the retail dive shop.
from PADI's Undersea Journal
---
---